Dec 15 2017 34182 1
Hello potential home buyers. I find that so many people are unaware of the steps involved in buying a home. I love to inform my buyers and help them to understand each aspect of the process and prepare for the pros and cons of purchasing a home.
I have spent many hours researching different ways of representing each step and the items including in the steps. I find that sometimes being too informative to my buyers overwhelms them as well. However, sometimes this is exactly what my buyer's want is All of the INFO!!
So today I am taking the time to inform anyone that is looking to gain some knowledge about the home buying process.
Step 1: Find a lender that offers the loan program best for you. I have a list of lenders that I have had positive experiences with and what their specialties are. I love sharing this information with my potential buyer's. You should feel very comfortable with your lender as you and that lender will be sharing very detailed information. I always jokingly say that the Underwriter will need your second cousin's dog's middle name before it's all over.
Your lender will help you to understand many things including what your approximate monthly payment will be with your Property Tax and Home Owner's Insurance wrapped into your mortgage loan.
Step 2: Find your dream home!!!! This of course is my favorite. I will create a spread sheet for you that allows you to compare and contrast your favorite homes and the amenities they offer to your family. We will schedule time that is convenient for you to go and look at as many homes as you like until you get that "AH-HA" moment.
Step 3: We submit an offer. This step has so many things involved with it like negotiating price, home warranty, termite bond, repairs, Earnest Money and even closing costs and prepaids. I will explain this in full detail when the time is right not to overwhelm you now. Make Earnest money check out to Title Company for them to apply towards the Escrow of this property.
Step 4: Either the seller will Accept our offer which means we are on to the next step. Or the seller will counter offer with a different offer and we can either negotiate further, accept the offer as written, or walk away. You have all the power.
Step 5: Okay, we are in an executed contract situation. Now is time for the Home Inspection. The home inspection is not a requirement but I ALWAYS recommend having one. This is like taking a potential car to your favorite mechanic that you trust to check out the vehicle before buying it. The Inspector works for YOU! They will provide you with information about your potential new home that you might not have been aware of before. This inspection needs to be done within one week of signing the executed contract agreeing to purchase this home. Inspections generally cost between $225-$300. Again not required but highly recommended.
Step 6: Appraisal- Appraisals are required by and ordered by your lender. The lender will use a 3rd party to order the home appraisal and the buyer will also need to pay for this within the first week of the accepted contract. The appraisal generally runs between $300-$450. Appraisers are in practice to try to protect lenders from lending on homes with major issues. Just think, if you bought a house today and the whole thing came tumbling down tomorrow, most of society would not be able to manage to replace the home, pay for repairs of that caliber, and pay the mortgage. So the lender would not be well protected and may have to foreclose on the home. This is not ideal and therefore the lenders no require an inspection by an Appraiser.
Step 7: Repairs contingent on Appraisal: In the contract, especially if you have entrusted me to help you in buying your home, there are typically negotiated repairs that the seller is required to pay for. For example: There is rotten wood on the fascia and also on the door frame of the home. Appraiser tells lender this must be replaced prior to writing the loan. Then myself and the buyer would draw up an addendum to the purchase agreement asking that the seller fix these issues as per the agreed upon repair contingency.
Step 8: If step 7 was necessary then after completion of the repairs the buyer would pay for a reappraisal to make certain the repairs have been completed as needed. If no repairs required move to step 9.
Step 9: Shop for Home Owner's Insurance, this can be done prior to now if you know that this is the Home for you. I typically suggest waiting until you have received your Inspection and Appraisal reports so that you know you are sure. You have the power here, if you don't like the quote, keep shopping. This will be wrapped into your mortgage and therefore not having to be paid by you but instead in one lump some from your lender.
Step 10 : Now we wait, the lender will contact you and ask for more information as needed and more documents will be required as you get closer to owning your own home.
Step 11: Termite bond will be verified or purchased if I am your Realtor and I recommend you get Replacement Termite Coverage which with require the home to be put in the condition prior to the termite damage.
Step 12: If a Home Warranty has been negotiated then this needs to be ordered approximately 1 week before closing to allow the order to be processed prior to you taking possession of your new home.
YOU ARE A HOME OWNER!!!! Congratulations!!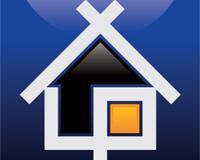 Author:
Crimson Jackson
Phone:
251-802-4263
Dated:
December 15th 2017
Views:
99
About Crimson: ...